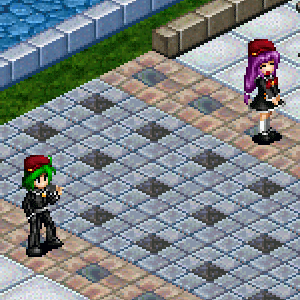 Aidan and Nadia are young lovers who travel to the Temuair city of Loures every year around Valentine's Day to share gifts with Aislings who come to visit them. Aislings of insight 99 or higher can talk to either of these mundanes to receive a stack of V-Day Bonus EXP-AP items during Valentine's Day events. After the event is over Aidan and Nadia return to their homes.
Ad blocker interference detected!
Wikia is a free-to-use site that makes money from advertising. We have a modified experience for viewers using ad blockers

Wikia is not accessible if you've made further modifications. Remove the custom ad blocker rule(s) and the page will load as expected.