What's new on Dark Ages Wiki
Summer events are underway and there is plenty to do. If nothing else, be sure to visit with Francis and Ruba to get your free Sun Protection gift and Beach Attire respectively. Even if you don't care for the items, the Billed Cap and Beach Attire can be traded at the bank for a selection of useful items. For those with the time, stop by Paradise Beach and collect some Golden Starfish, clean things up with the Safe Beach quest, do some fishing , treasure hunting, or a myriad of other summer activities. Just make sure you learn how to swim from Riona, first!

Hope everyone is having a great summer!

-Miraedus

Read more >


Friends,

It's a joyous day in Temuair today; this afternoon saw the grand opening of the Mileth Fair! For those who have never experienced the Mileth Fair before, it is an entirely Aisling run celebration of games, storytelling, fashion, and intruige. The wonderful people in the Suomi Troupe have banded together with like-minded Aislings to organize an entire week of festivities for your amusement. Listed below is a general schedule for this week's events, but do keep your eyes peeled for smaller events that will be held sporadically throughout the week. While most of the events are held in the Mileth Fairgrounds ((Mileth Village Way 15,20 through the flower patch opposite Glioca Temple)), there are also many activities held off-site. Be on the look-out for world shouts before events for instructions on participation and location.

Saturday…

Read more >

Greetings, friends.

For those of you who might have chanced upon this wikia before the adoption, you might notice that things have changed a little. I'm certainly no pro when it comes to design or graphics, but at least we have something that is presentable and a little more engaging than the stock wikia layout. Now that we're looking and feeling a little more grim, I feel like it's time to start recruiting members to be a part of our community. I have been playing (on and off, of course) since 1998, but I'm far from the most experienced Aisling around. One of the most strange and beautiful things about Dark Ages is that the playerbase is largely composed of people who have been playing for upwards of 10 years. If you want to talk about commitment, look no further than Temuair.

That being said, if you're reading this now I welcome you to t…

Read more >
Featured article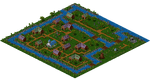 Mileth is a rural city in the Northeast of the country of Temuair, just north of the Pravat Mountain Range. Despite it's rustic location, Mileth enjoys one of the largest Aisling populations as this is the city most Mundanes discover their sparks in. Though it's primary focus is farming, Mileth also has thriving trade, religious, and political climates.
Spotlight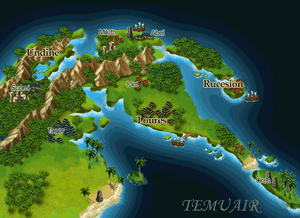 Temuair is a huge place! Please help us by filling in information where you can. A great place to start would be with a Temuair city which hasn't been added, and work inwards from there adding mundanes, quests, and lore as you go!
Ad blocker interference detected!
Wikia is a free-to-use site that makes money from advertising. We have a modified experience for viewers using ad blockers

Wikia is not accessible if you've made further modifications. Remove the custom ad blocker rule(s) and the page will load as expected.