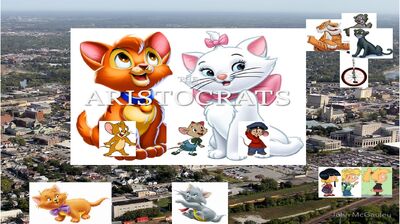 Wreckingball1234's movie-spoof of The Aristocats.
Thomas O'Malley - Oliver (Oliver and Company)
Duchess - Marie (The Aristocats)
Toulouse - Fievel Mousekewitz (An American Tail)
Marie - Olivia Flaversham (The Great Mouse Detective)
Berlioz - Jerry Mouse (Tom and Jerry)
Scat Cat - Berlioz (The Aristocats)
Peppo - Toulouse (The Aristocats)
Edgar Balthazar - Shere Khan (The Jungle Book)
Napoleon - Baloo (Jungle Cubs)
Lafayette - Bagheera (Jungle Cubs)
Abigail Gabble - Chen Yauping (Cédric)
Amelia Gabble - Yolanda Caravelle (Cédric)
Uncle Waldo - Cedric (Cédric)
Motorcycle - a unicycle
Paris, France - Fort Wayne, IN
Movie Used:
Edit
Pictures from Movies, TV Shows and Comics Used:
Edit
Special Surprise:
Edit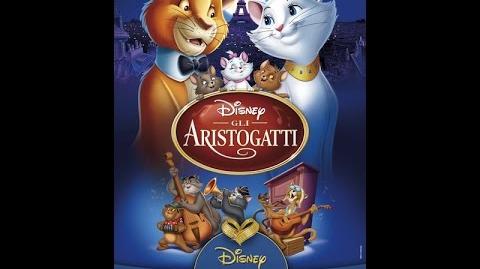 Ad blocker interference detected!
Wikia is a free-to-use site that makes money from advertising. We have a modified experience for viewers using ad blockers

Wikia is not accessible if you've made further modifications. Remove the custom ad blocker rule(s) and the page will load as expected.